Commercial Quality Aluminum Products – Railings & Gates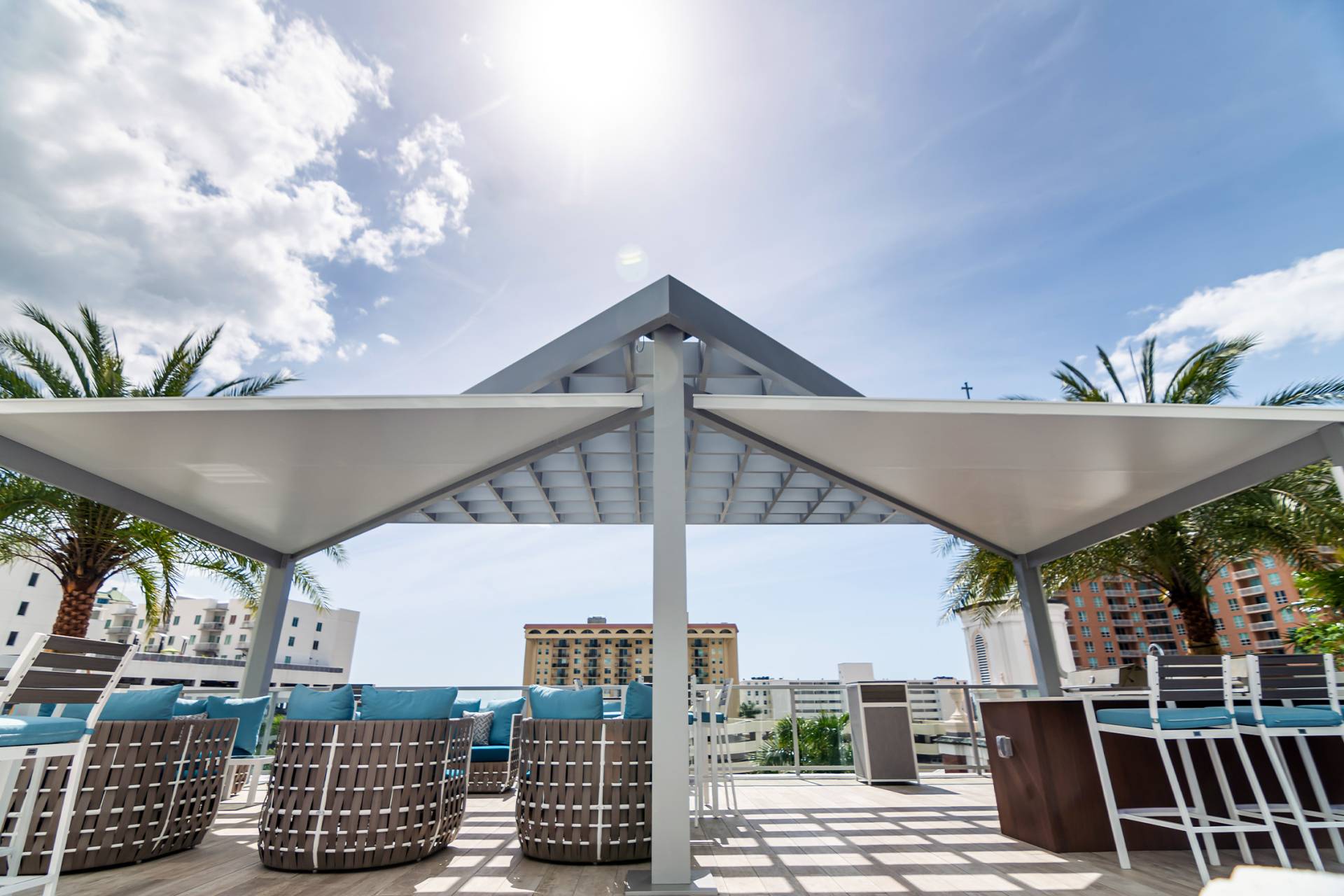 Quality commercial aluminum products made in the USA.
Mullet's Aluminum is recognized as one of the largest architectural aluminum manufacturers in the Southeastern US. Every quality aluminum product at Mullet's Aluminum is hand-made in the United States and is custom fabricated to meet your specific commercial project requirements.
As a manufacturer, we require our personnel to be American Welding Society (AWS) certified, ensuring only the highest quality of fabrication and attention to detail. Featuring state-of-the-art equipment and tooling, our manufacturing facility is ISO 9001 certified, giving our customers the peace of mind that every aluminum product is created with the highest quality that exceeds industry standards.
Mullet's Aluminum currently works with many of the largest commercial contractors in the Southeastern US on some of the highest-profile projects in Florida. Our team understands the importance of delivering a quality product and project result on time and within budget. We accomplish this by listening, collaborating, and working closely with our valued trade partners to ensure a successful project result.
In-house CAD & design-assist capabilities
Featuring a full team of certified CAD & Drafting personnel, we routinely collaborate with our customers on design assistance ranging from value-engineered (VE) options to constructibility solutions. The majority of our products are manufactured based on site-specific, engineered shop drawings that are developed in-house by our CAD & drafting personnel.
Installation services
Mullet's Aluminum provides installation services – using full-time, factory-trained personnel – for products it manufactures and distributes. In addition to undergoing a rigorous training program, many of our installation personnel are OSHA 10, OSHA 30, First Aid, and CPR certified to ensure that safety is the #1 priority in every commercial project we come across.
Once a project is contracted with Mullet's Aluminum, a dedicated project manager will be assigned to coordinate all aspects of the project. This person will be the primary point of contact and will interface with the client and our team to ensure product delivery and installation within the designated timeline.
Commercial estimators
Our team of Commercial Estimators is highly experienced and dedicated to providing personalized service that will give you a quality product – at an affordable price – to meet your project requirements and timeline. Whether seeking a unique, one-of-a-kind aluminum product solution or seeking a design-assist collaboration, our team is here to help.
We specialize in aluminum products for commercial projects such as:
Our commercial portfolio ranges from:
Parking Garages
Condominiums
Apartment Projects
Office Complexes
Educational
Lodging
Resorts
Recreational Parks
Retail Properties
Water Treatment Facilities
Wastewater Treatment Facilities
And More…
Interested in learning how Mullet's Aluminum can provide commercial aluminum products for your project? Contact our team today.