Mullet's Aluminum | Residential, Commercial, Condos | Windows, Doors, Metal Roofing
Quality. Integrity. Excellence.
In everything we do.
Mullet's Aluminum is an award-winning industry leader providing quality products and superior installation services to the condominium, residential and commercial markets throughout Florida and beyond.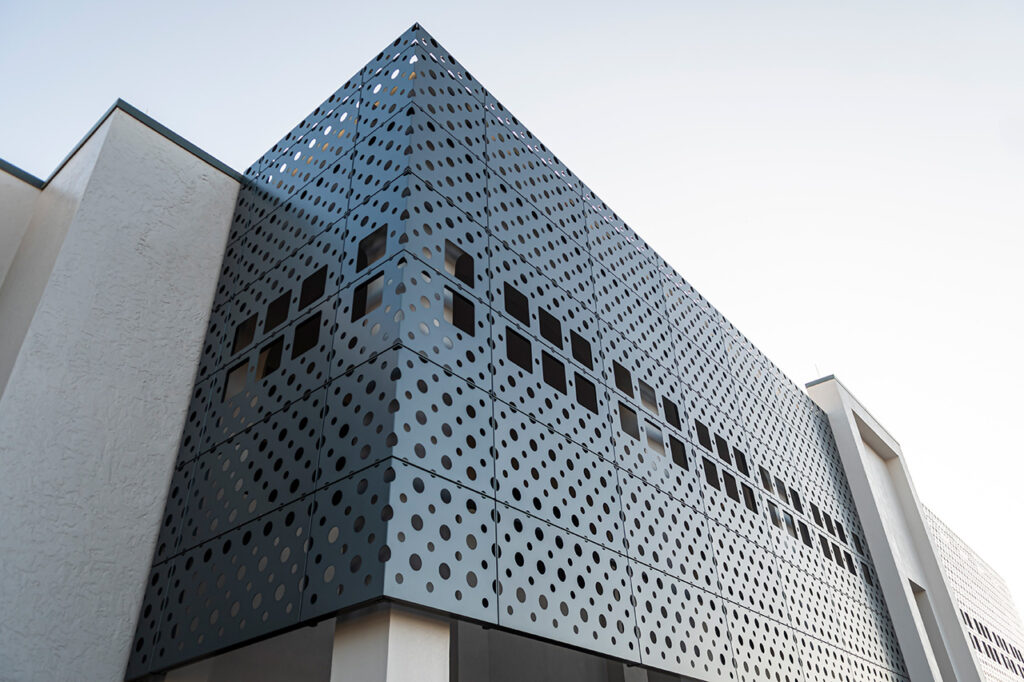 COMMERCIAL
We work with many of the largest commercial contractors on some of the highest-profile projects in Florida. We understand the importance of delivering a quality product and project result, on time, and within budget.
Windows & Doors
Metal Roofing
Railings
Gates & Fencing
Metal Wall Panels
Misc. Metals
Canopies & Carports
Pedestrian Bridges
RESIDENTIAL
Since 1978, Mullet's Aluminum has provided quality products and services to homeowners, homeowner associations, property managers, property management companies, residential home builders, and custom home builders.
Windows & Doors
Metal Roofing
Aluminum Railings
Glass Railings
Cable Railings
Gates & Fencing
Spiral Stairs
Trellises & Pergolas
CONDOMINIUM
Mullet's Aluminum specializes in the fabrication and installation of welded aluminum, glass and cable railings, fence, gates, metal wall panels, and miscellaneous metals for new construction condominium (multi-story) projects.
Windows & Doors
Aluminum Railings
Glass Railings
Cable Railings
Gates & Fencing
Spiral Stairs
Carports
Screen Enclosures
Supply
Fabrication
Installation
Contractors
Supply
Fabrication
Installation
Contractors
Metal Roofs and Roofing Panels
TPO Roofing
Welded Aluminum, Decorative, Glass, and Stainless Steel Cable Railing
Mechanical Railing
Aluminum Fencing
Walkway and Driveway Gates
Spiral Staircases
Aluminum Pergola and Trellis Systems
Condominium In-Wall Balcony Screen Enclosures
Condominium and Commercial Carports
Aluminum Sunshades
Pedestrian Bridges
Aluminum & Glass Entrance and Walkway Canopies
Metal Wall Panels
Aluminum Decorative Facades, Screening, and Louver Systems for Buildings, Equipment, and Parking Garages
Miscellaneous Metals
Aluminum Supplier
Storefront Windows & Door Systems
Glass Sunroom/Patio Enclosure Conversions
New & Replacement, Hurricane Impact Resistant, Energy Efficient, Vinyl & Aluminum Windows, Doors, and Sliding Glass Doors
Get a project quote today!
Headquartered in Sarasota, FL, Mullet's Aluminum is a privately owned and operated corporation with numerous awards across several industries. Mullet's Aluminum is committed to providing only the finest quality products.
Every project is met with the highest level of integrity and our clients see it in everything we do. From the first steps of the bidding and proposal process to the manufacturing, delivery and installation, Mullet's Aluminum stands behind everything that we do. Our products are hand-made ensuring that each are met with the highest quality of excellence that our customers deserve.